Full Mouth Reconstruction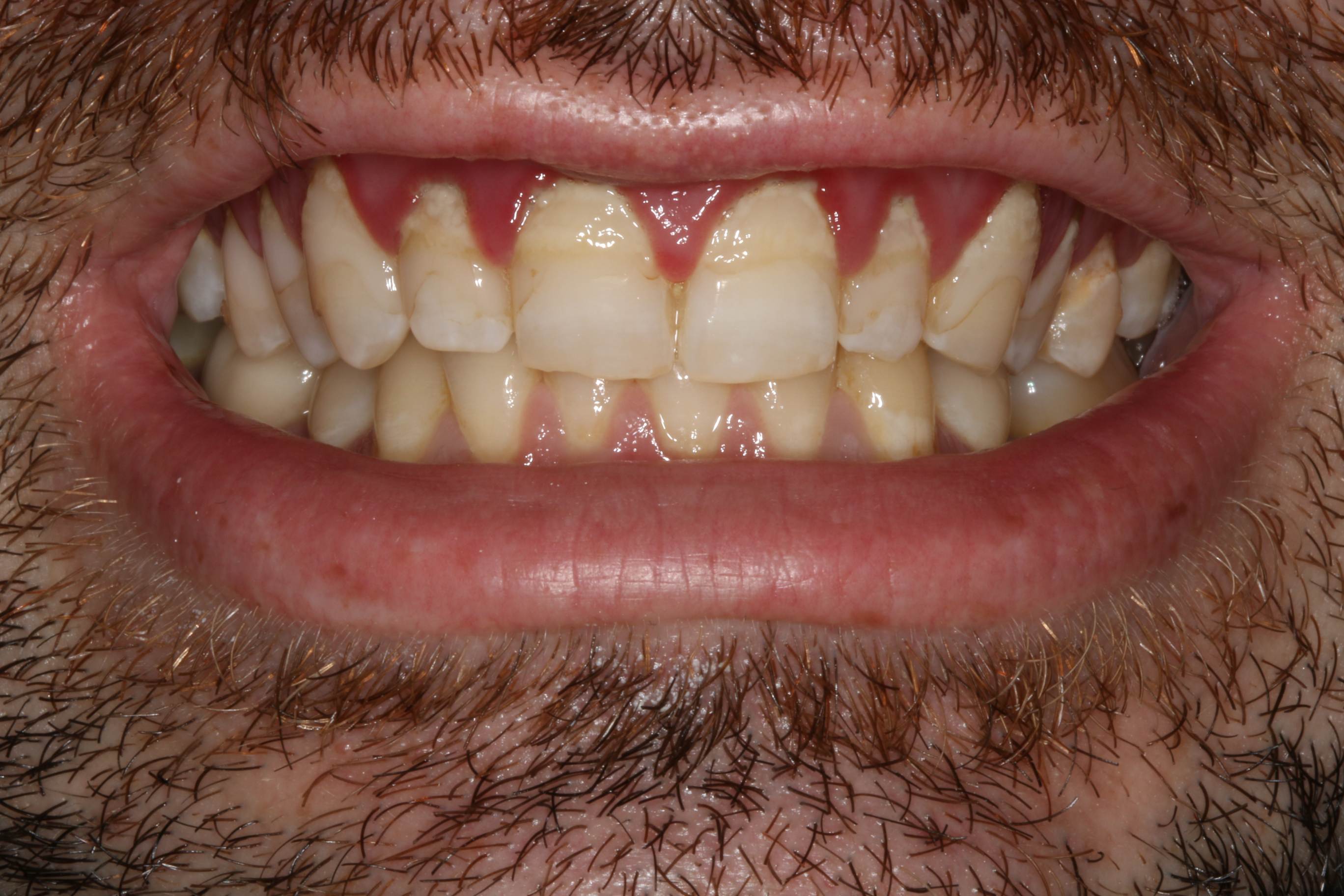 Before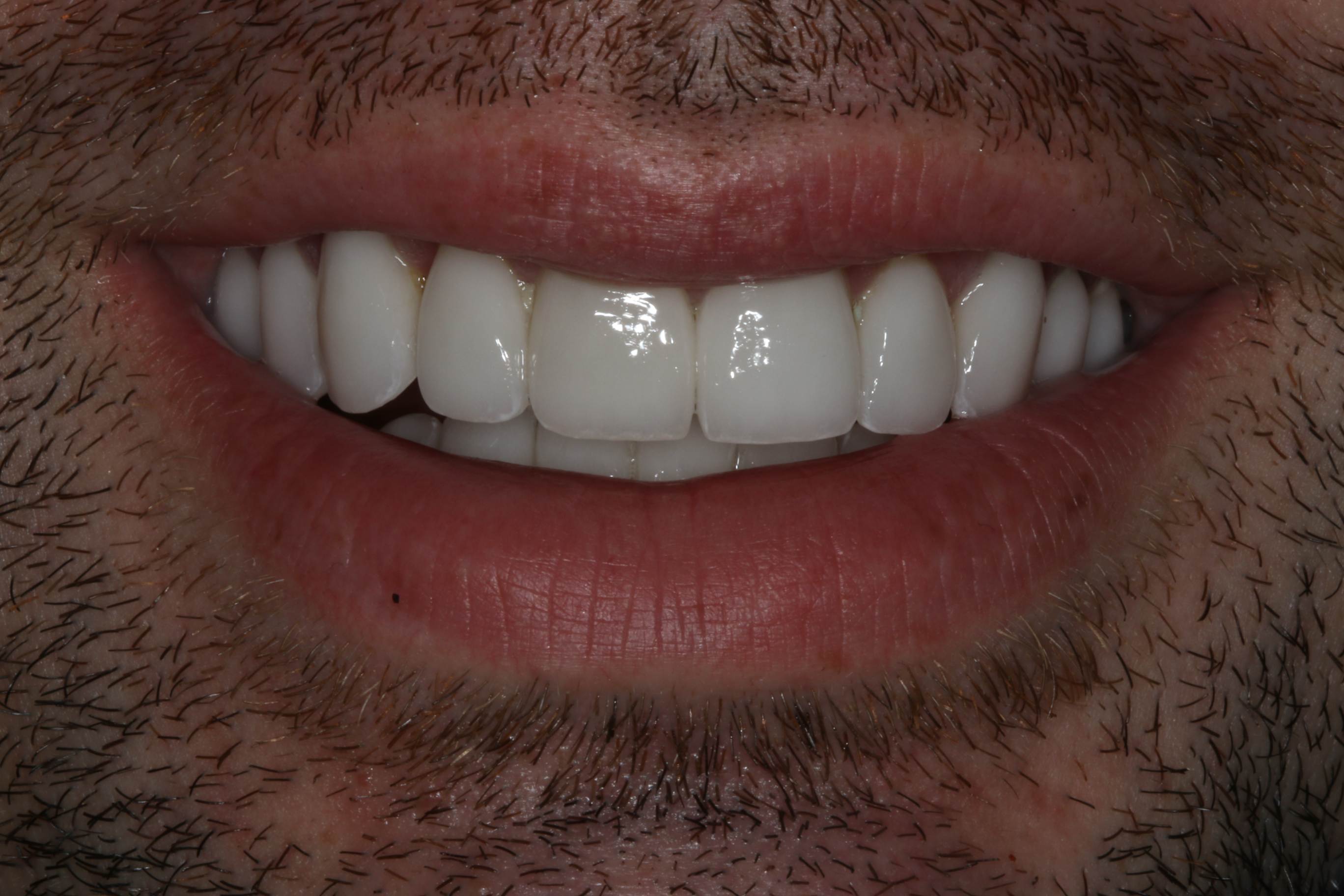 After
A full mouth reconstruction is an excellent option for patients with several oral health concerns that need to be corrected at once. Patients with severe tooth decay or missing teeth are ideal candidates for full mouth reconstruction. Many patients also choose to undergo this procedure to deal with cosmetic issues that can compromise their self-esteem and enjoyment of everyday life. During a consultation at Georgetown Cosmetic Dentistry, we can discuss which methods may suit you based on your unique needs and preferences.
Diagnosis and Treatment Planning
A full mouth reconstruction usually requires various treatments to improve your smile's aesthetics, function, and health. Dr. Roshan will create an individualized treatment plan to accomplish all your goals and help you regain confidence in your smile.
Diagnosing and treating each condition may require different procedures, such as fillings, crowns, bridges, or dental implants. In some cases, orthodontic treatment may also be necessary to align the bite. As a full mouth reconstruction relies on multiple therapies and techniques, it can take several months or even a year to complete the entire procedure.
Receiving a full mouth reconstruction is extremely common to restore your appearance and oral functions if you've lost teeth due to disease or damage. Additionally, suppose you have a severely damaged smile due to trauma or a medical condition such as cancer. In that case, Dr. Roshan may recommend undergoing a full mouth reconstruction to improve your quality of life.
Procedures Involved In A Full Mouth Reconstruction
A full mouth reconstruction is a combination of cosmetic and restorative dentistry procedures that combine to replace one or more missing teeth, repair damaged teeth, and improve the appearance of your smile. The procedures involved in a full-mouth reconstruction are as follows:

Dental Implants
Dental implants are replacements for missing tooth roots. The implants help to keep the crown in place by mimicking the natural roots of the teeth and offering a secure foundation for the crown to be placed on. These are often comprised of titanium or another material that is bio-compatible with the human body so that it does not cause any adverse reactions or complications. In turn, the dental implant allows the patient to enjoy the full function of their tooth once more instead of having to just settle for a removable partial denture or other temporary option.
Crowns
One of the most common restorative treatments for damaged missing teeth is dental crowns. Dental crowns are caps that fit over the visible surfaces of your teeth. They look like natural teeth and are custom-made to perfectly match the color of your surrounding teeth. They're designed to match the shape and color of your other teeth and can last for many years when properly cared for.
Veneers
Veneers are another common dental restoration. A veneer is a thin porcelain shell that is bonded to the front surface of your tooth. They are used to close spaces between teeth and complete a smile makeover after teeth whitening or orthodontics. Veneers are made from the same material as dental crowns and are also customized to blend seamlessly with the rest of your smile. They can be used to treat severe tooth decay as well.
Dental Bridges
A bridge is a fixed restoration used to replace any number of consecutive missing teeth.
Dentures
Dentures are removable appliances that can be either a full upper or lower arch of teeth. They offer a removable alternative to dental implant restorations.
The Benefits of Full Mouth Reconstruction
With a full mouth reconstruction, you can discover the benefits of having a fully functional smile that will bring out your best features. You can eat the foods you love without pain, get your teeth into better alignment for healthier teeth, and get rid of any tooth damage that has occurred over the years. A full mouth reconstruction is also an excellent option for anyone who is unhappy with their smile or hasn't had their teeth cared for in quite some time.
Taking care of multiple issues with your smile at once can save time and money while improving your oral health. You will have peace of mind knowing that your work is done correctly and will be long-lasting. This care can also make it easier to maintain your new smile and will be more cost-effective than undergoing several procedures separately would be.
If you're unhappy with the state of your teeth and are looking for a solution that can improve your oral health and appearance, visit Georgetown Cosmetic Dentistry at 2440 M Street, NW, Suite 328, Washington, DC 20037, or call (202) 785-4141 to learn more about the right treatment plan for your needs.