ABOUT GEORGETOWN COSMETIC DENTISTRY
At Georgetown Cosmetic Dentistry you will experience excellence in fine general and cosmetic dentistry.
Our philosophy at Georgetown Cosmetic Dentistry is to provide our patients with the highest quality care possible. We combine technical expertise, knowledge and experience with compassionate care tailored to your specific needs. We take the time to work with you to identify your overall oral health and aesthetic goals. With these goals in mind we design an individualized treatment plan that will bring a beautiful, healthy smile to your face for years to come.
At Georgetown Cosmetic Dentistry you can now find a dentist in DC for your general and cosmetic dental needs. Our dental office offers a serene and comfortable setting where we can ensure that our patients are as relaxed as possible during their dental procedure. Whether you need a procedure as simple as professional teeth whitening or as complex as a dental implant requiring bone graft surgery, you will find Georgetown dental professionals with the expertise to meet your needs. A cosmetic dentist as well as general dentist, Dr. Roshan receives top reviews from her patients as being the best dentist in the Washington DC area for both general and cosmetic dentistry.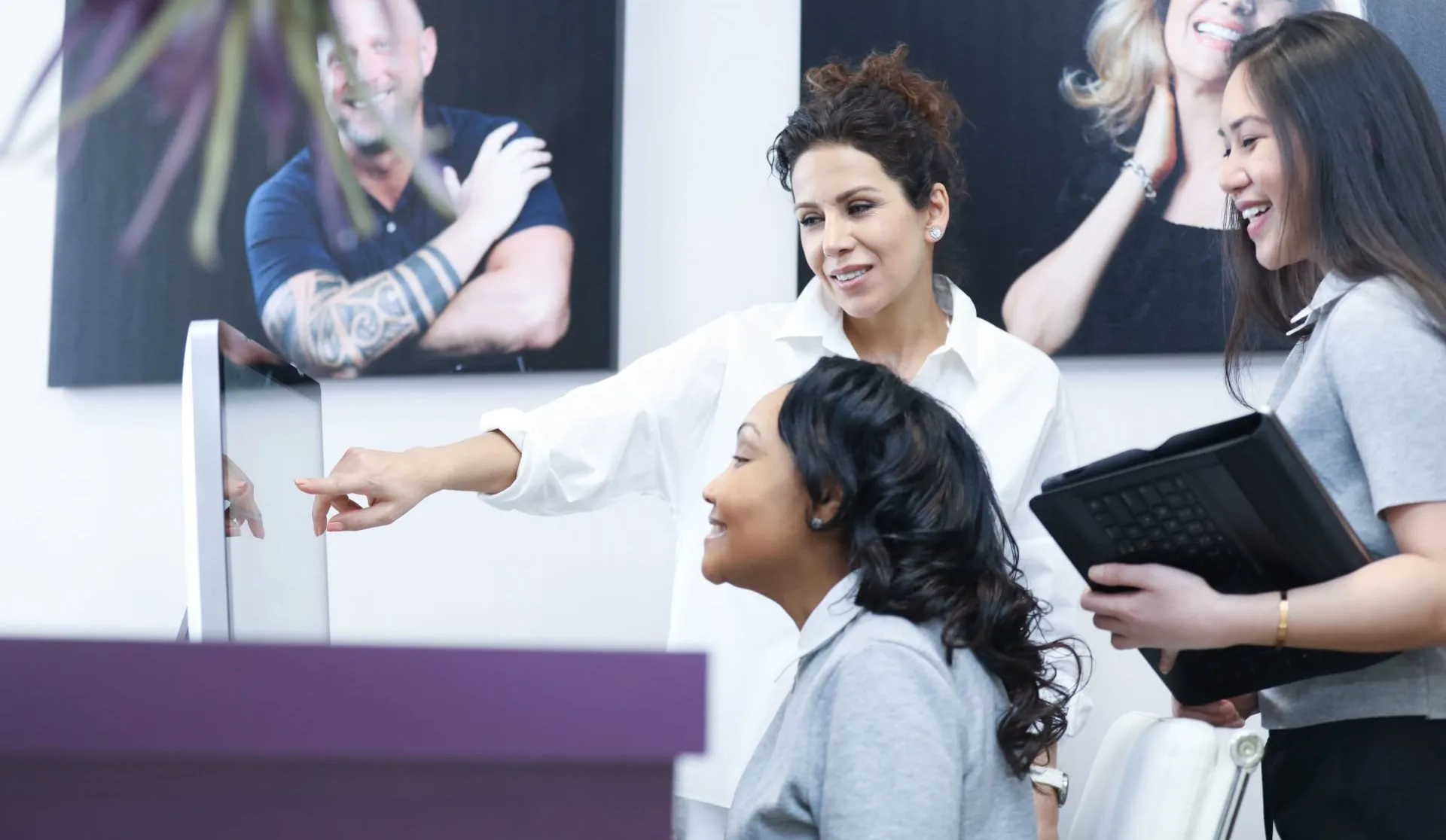 "I highly recommend this dental clinic… Dr. Roshan does excellent dental work and has a gentle touch. The root canals she did for me were painless and the teeth look good." – Jeff
"I am very happy I found a dentist that understands my fears when it comes to dental procedures. I have referred friends and family members to her office." – Edwin
"If you are considering cosmetic dentistry work, she is the person to go to." – Michael
Our dental offices are located in the West End, on the edge of Georgetown, convenient to Dupont Circle, K Street NW, Georgetown University, Washington University, and Arlington. If you need a general dentist or a cosmetic dentist in DC, Maryland, or Northern Virginia, you now have a highly reviewed female dentist with expertise in all aspects of general and aesthetic dentistry, including: tooth colored fillings and bonding, gum reshaping, smile makeover, invisalign, lumineer, tooth whitening, dentures, porcelain veneers, porcelain crowns (or cap), dental implants, and painless tooth extraction or wisdom tooth/teeth extraction. We perform oral sedation and offer immediate accommodations for emergency dental care. If you are suffering from a toothache, we encourage you to contact us any time of the day or night, on any day of the week.
We invite you to contact our office to discuss your particular needs, meet Dr. Roshan, and schedule an appointment.
We look forward to exceeding your expectations.
Thank you,
Maya M. Roshan, DDS